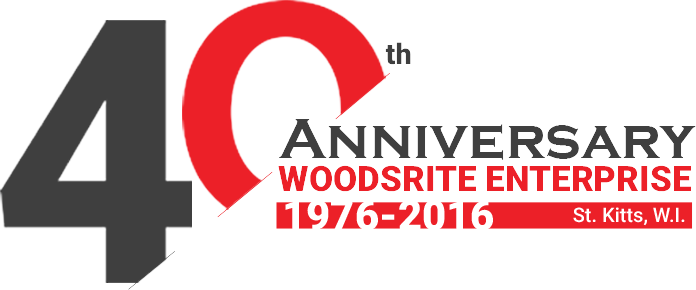 IN 1975 CUTHBERT WOODS ESTABLISHED
WOODSRITE ENTERPRISES.
WOODSRITE ENTERPRISES next recognised the gap in the market for security safes and has satisfied the needs of security conscious businesses and individuals throughout St. Kitts and the surrounding islands.
Capitalising on his many years of experience in customs brokerage operations in St. Kitts, Mr. Woods concentrated on that area of operations.
Not content to be merely a 'document processor' the services were expanded to provide cargo handling & delivery services to commercial and private customers. WOODSRITE ENTERPRISES now operates a fleet of cargo handling and delivery vehicles that cater to various types of goods.
WOODSRITE ENTERPRISES ventured into the arena of shipping agency with its appointment as the agent and representative of an inter-island cargo vessel, the MV Kiwi and has represented a fleet of similar ships over the years.
In 1994 the operations were relocated to leased property at Bird Rock Industrial Park, a stone-throw from the newly constructed commercial docks and Customs offices. At its new address WOODSRITE ENTERPRISES provides its customers with hassle-free parking and easy access to the Customs and Port facilities. Within the new compound WOODSRITE ENTERPRISES offers its customers the most spacious and secure storage facilities within the Federation of St. Kitts-Nevis.
Over its near three decades of operations WOODSRITE ENTERPRISES has progressed from Mr. Woods and an assistant to a full service staff catering to the varied needs of its worldwide commercial and private customers. Those services can be reviewed on these pages and we ask you to tell us your needs and WE will deliver.